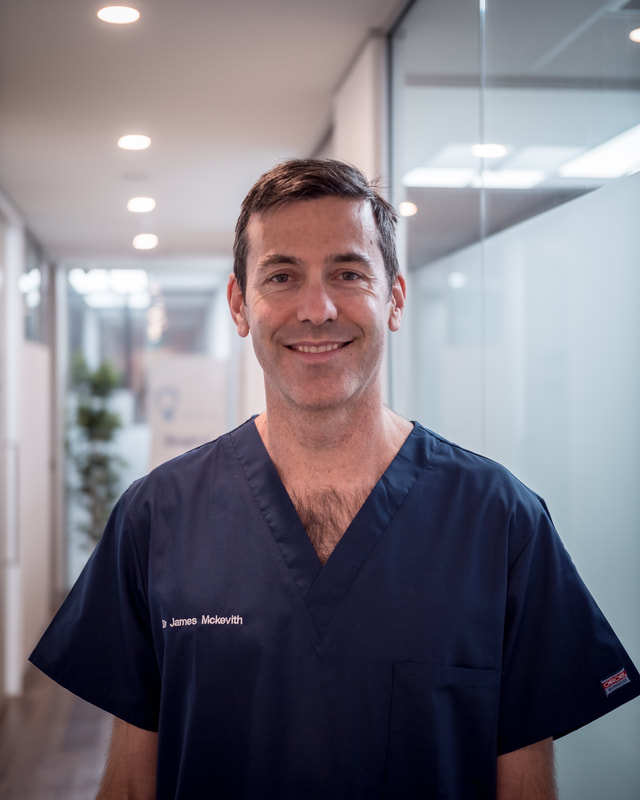 MBChB, FANZCA, FRCA, FFICM and PGCTLCP
Dr James McKevith is a specialist anaesthetist and completed his undergraduate degrees at the University of Otago in New Zealand and trained in anaesthesia, cardiac anaesthesia and intensive care in the United Kingdom from 2002. He gained his Fellowship of the Royal College of Anaesthetists in 2006. He was awarded the Nuffield Prize and medal for achieving the highest marks in the primary anaesthetic examination (FRCA) in 2004. He was an Anaesthetist and Intensivist at Liverpool Heart and Chest NHS Foundation Trust until 2016 when he was subsequently appointed as a Staff Specialist in anaesthesia at Westmead Hospital in Western Sydney.
Dr McKevith has run numerous educational courses in the UK and Australia including life support, echocardiography, thoracic anaesthesia and anaesthesia exam preparation courses and is passionate about education and learning. He completed his postgraduate certificate in education and learning in clinical practice in 2011 through the University of Chester (England) and teaches medical students, nurses, dentists and doctors-in-training on anaesthesia and sedation.
Dr McKevith current speciality practice involves cardiothoracic anaesthesia, and anaesthesia for dental surgery, general surgery, breast surgery, orthopaedic surgery as well as sedation for numerous in hospital procedures. Areas of interest include the development of progressive anaesthetic techniques to rapidly facilitate recovery from surgery, the use of ultrasound technology in anaesthesia practice and regional anaesthesia.
He is registered with Australian Health Practitioner Regulation Agency as a specialist in anaesthesia and is registered with the Australian and New Zealand College of Anaesthetists.