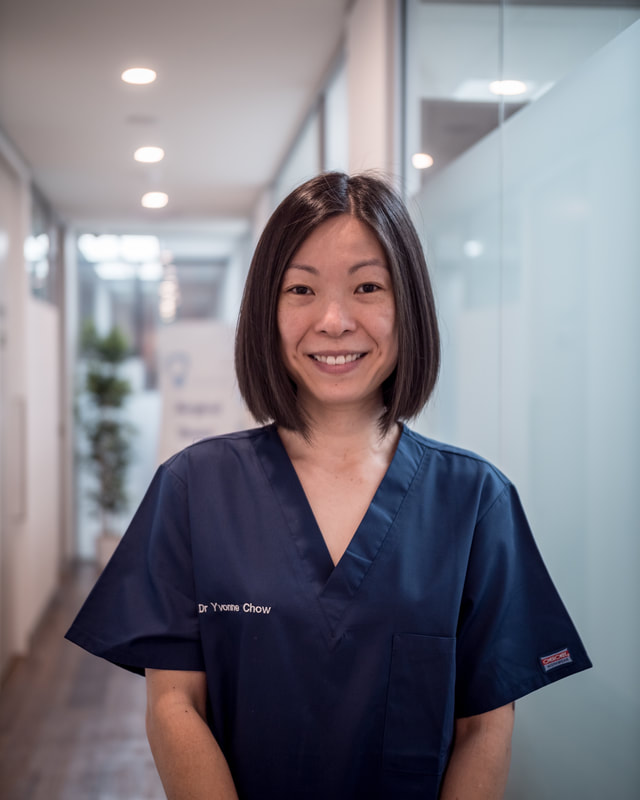 BDS (Syd, Hons), FRACDS,
Grad Dip Clin Dent (Pain Control and
​Conscious Sedation)
Dr Yvonne Chow graduated from University of Sydney with honours in 1999 and worked in both private and public sectors in Sydney and Wagga Wagga.
She became a fellow with Royal Australasian College of Dental Surgeons in 2003.
Dr Chow is passionate about establishing rapport and relief of anxiety for dental patients. She pursued this passion by obtaining Graduate Diploma in Conscious Sedation & Pain Control in 2005. She has been providing sedation in private health fund centers and dental practices since graduation and has enjoyed working alongside Dr Cecilia So since 2015.
"I believe every patient deserves the tender, loving care that we give to our family in order to make every dental experience safe and comfortable!"